During a kitchen remodel, the details regarding your flooring installation are hard to come by. You picked out your flooring and contractors are coming to install it, but what else do you need to know?
What can you expect?
Before my kitchen flooring was installed, I compiled a list of questions and found answers to them.
Save yourself the embarrassment of asking your general contractor these simple questions, and keep reading.
10 Questions to Ask your Contractor
1. How does the contractor install the flooring?
This question will have many answers depending on what kind of flooring you decided on.
My flooring was engineered hardwood and it was nailed to the subfloor through the side grooves. (I then took some wood putty to the nail holes along the edges of the room.)
Your flooring could also be glued down or "floating" over the subfloor.
2. Where does the installer start once they arrive?
The installers will start at one end of your home and work towards the other end. For example, my installers started at the back and worked to the front.
3. How do the contractors decide which way the hardwood lays in your house?
Hardwood is generally long boards and they tend to intersect your floor joists. Although, if you have a long hallway, you would want the hardwood to parallel it.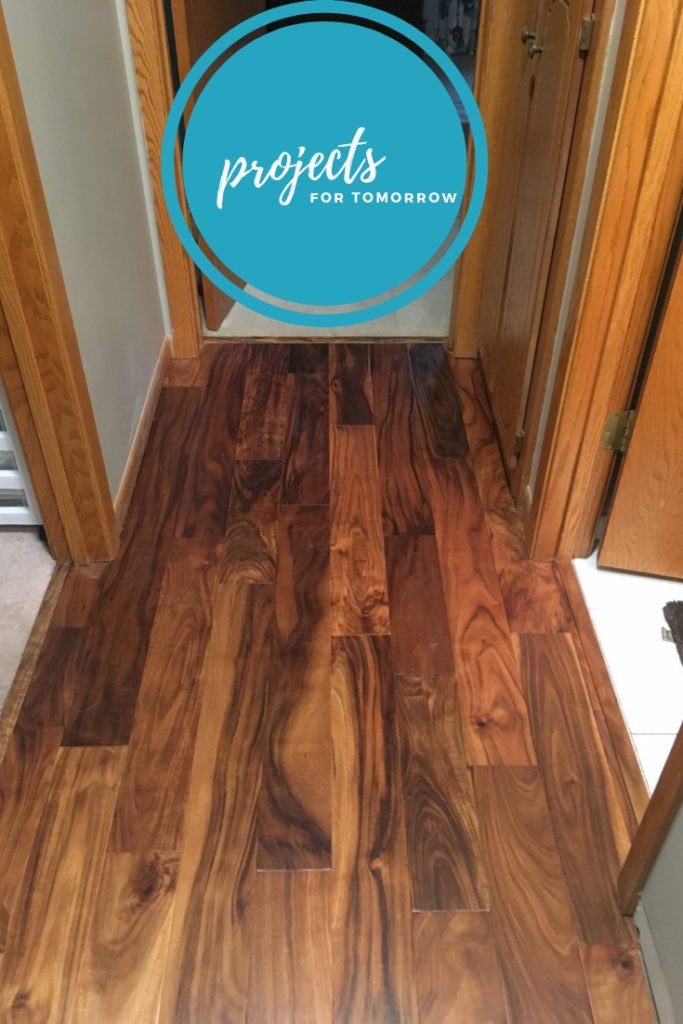 4. My wood subfloor creaks, do I need to take care of this before the contractors install my flooring?
Yes, your subfloor may have some nails or screws loose and create a creak noise when the subfloor rubs against it when stepping on it. You definitely want to take care of this before the flooring contractors arrive.
Fortunately, this can be fixed by adding in additional screws to flatten the subfloor to the below joists. Find the floor joists to screw the subfloor to. You usually can find one near the wall.
5. Does the wood need to acclimate to my house?
If you choose natural hardwood, I would say yes. On the other hand, I was told my engineered hardwood would not need to be acclimated. It was brought over the same day as the install. In retrospect, we survived a winter and a summer with it, and have had no buckling problems.
6. When does floor trim get installed?
Your flooring trim will be installed at a later time than your floors. Usually after your cabinets have been installed.
In certain circumstances, such as when you remove carpet and add hardwood and quarter rounds, you do not need to remove the trim from the walls. You can reuse the existing trim and save some cost.
7. Will there be wood left over after the install?
Generally, your contractor will not install every piece exactly and will have left overs. (They would rather finish with leftovers than be short.) Be sure to let them know if you want to keep the leftovers as we found ours in the dumpster a few days later.
8. HVAC vents, do I need to replace them with the new floors?
While you do not have to replace them, you may want to. Depending on what type of flooring you choose, the manufacturer may have a matching vent.
Big box stores will not have the specialty stuff, so be sure to talk with your contractor about getting matching vents thrown in with the price of your flooring.
9. Will I find matching stair treads to my flooring?
Unfortunately, you may not. Not all engineered hardwood has a matching stair tread.
During our remodel, we found that our beautiful acacia flooring was without a stair counterpart. After a lengthy decision process, we went with a solid oak tread that matched some of the variation in the acacia.
On a positive note, the acacia manufacturer did include the stair nose, which is the rounded piece at the top of the stairs.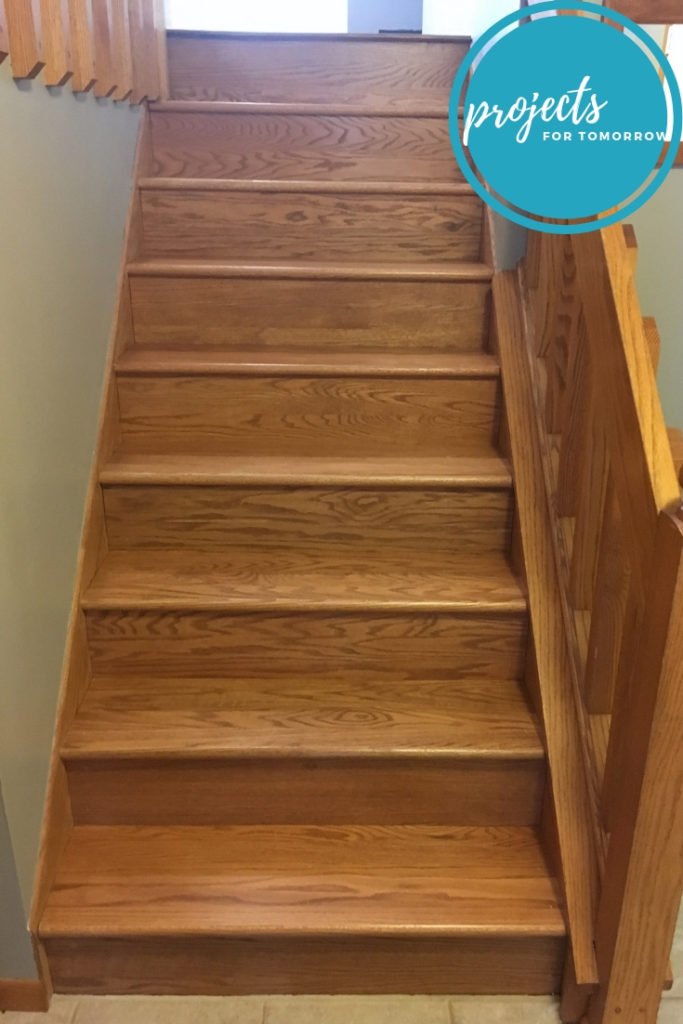 10. What are quarter rounds?
This may seem like a simple question but let me tell you, not everyone knows what this non-descriptive name means. So here goes…
Quarter rounds are small but long strips of wood that rest next to your trim. They are necessary to cover the gaps in your hardwood flooring as you want to give your hardwood a little wiggle room to expand and contract. The quarter round sits on top of the gap and gives your room a polished look.
Quarter rounds should match the existing trim and not necessarily the flooring.
If your flooring is installed before your new cabinets, you will not need quarter rounds around your cabinets. The cabinets will sit over the top of the flooring and there will be not gaps to cover. You can, however, still use them for a more polished look.
Conclusion
So there you have it. 10 things that you maybe didn't know before and now you know!
What questions have you come up with that are specific to your situation?
Helping you plan for tomorrow,
~H.
Interested in learning more about the kitchen remodeling process, Click here for the Step by Step Kitchen Remodeling Guide.