Designing a kitchen to work for you may seem daunting, but there are lots of resources out there to help you. During a kitchen remodel, it's a good idea to be thorough and think through your options.
Here are the Top 10 Things you Should Consider in your Kitchen Design
Let's start with efficiency. These items need to be there for your kitchen to work for you.
1.Your work flow triangle. The three main components of the kitchen are the refrigerator, the oven/stove and the sink. These three areas, which create an imaginary triangle, are used to make almost all of your meals.
They should be easy walking distance to each other, not too close if you want more than one cook in the kitchen, but not ridiculously far away either.
It also helps to not have to go around a large island as well.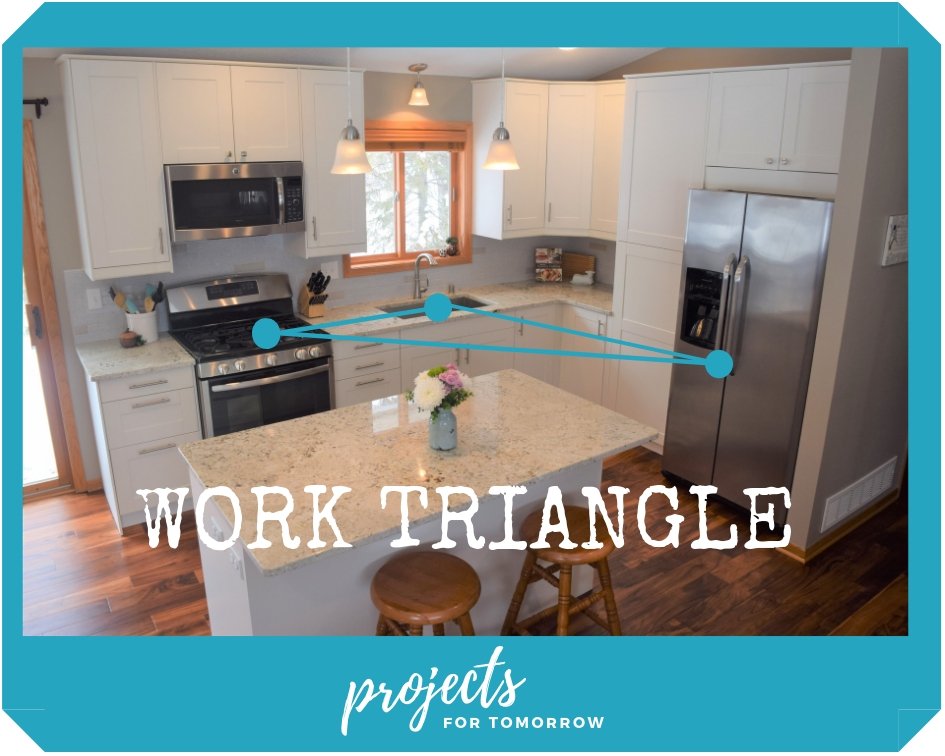 2. Counter space. You need counter space to prep your meals. Ideally, you should have proficient space along your triangle work flow route.
3. Storage. Having everything on hand, in your kitchen no less, can make meal prep that much quicker.
You should have a space for all of your food and all the essentials you may need to cook that food. Storage space is a no-brainer and an unfortunate thing missing in older kitchens.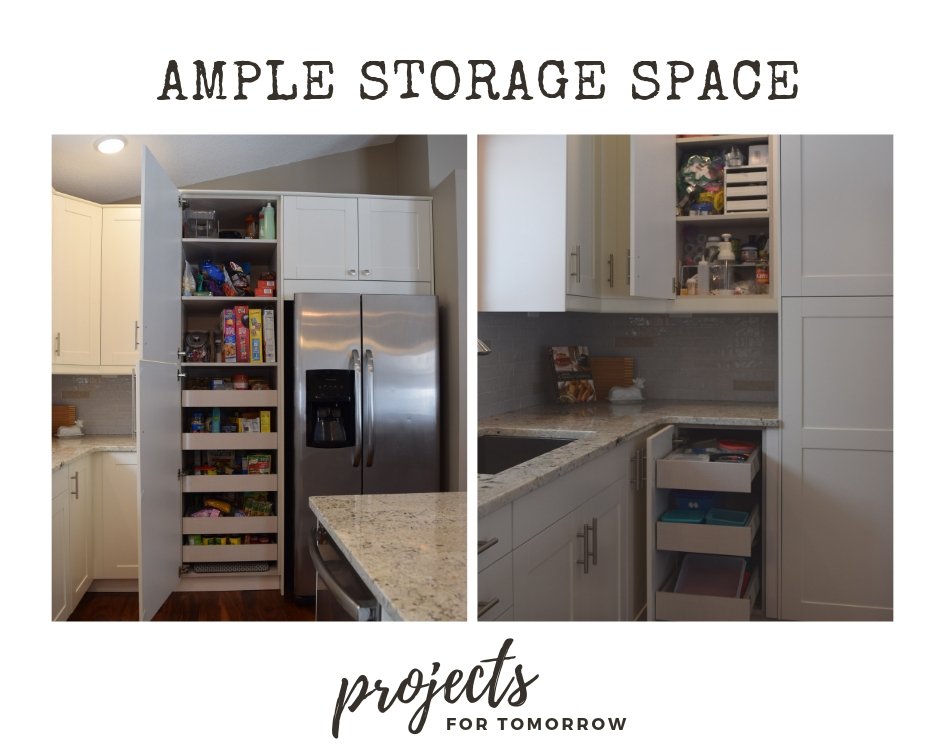 Now, let's talk about your kitchen needs. Each of these items will be determined by the size of your family and how many and what type of pets you have.
4. Seating. How much space does your family need in the kitchen?
Breakfast bars are a great alternative to the dining table and a great place for little kids to sit and do homework while you make dinner.
How many chairs do you need around your kitchen table? Be sure to design enough space to comfortably eat.
5. Walk Flow. Your kitchen design should consider the space you and your guests need to walk through the kitchen, which has become a practical place to hang out. Walk ways should be at least 3-4 feet wide.
Kitchen islands are great at allowing guests different routes to take.
6. Flooring. New flooring feels and looks glorious but depending on who or what pets are going to walk on it, your new floor could look not so new after just a short time. Be sure you are being smart with your flooring material choices.
Now let's talk about some elements that are more so out of your control.
7. The location of your house matters. Your design elements should match that of your neighbors. Upgrading is one thing, but having a high end kitchen in an average neighborhood is not good for your resale value. Strive for nice, but not too nice. (Unless it's an absolute must-have for you!)
 8. Your existing space. You will be designing a new space from your current space. Using as many existing structures, such as keeping your sink in the same spot, can save you lots of money.
It's also ideal if you have access to the floor through the basement ceiling. Plumbing and wiring can be done easily and cost you less.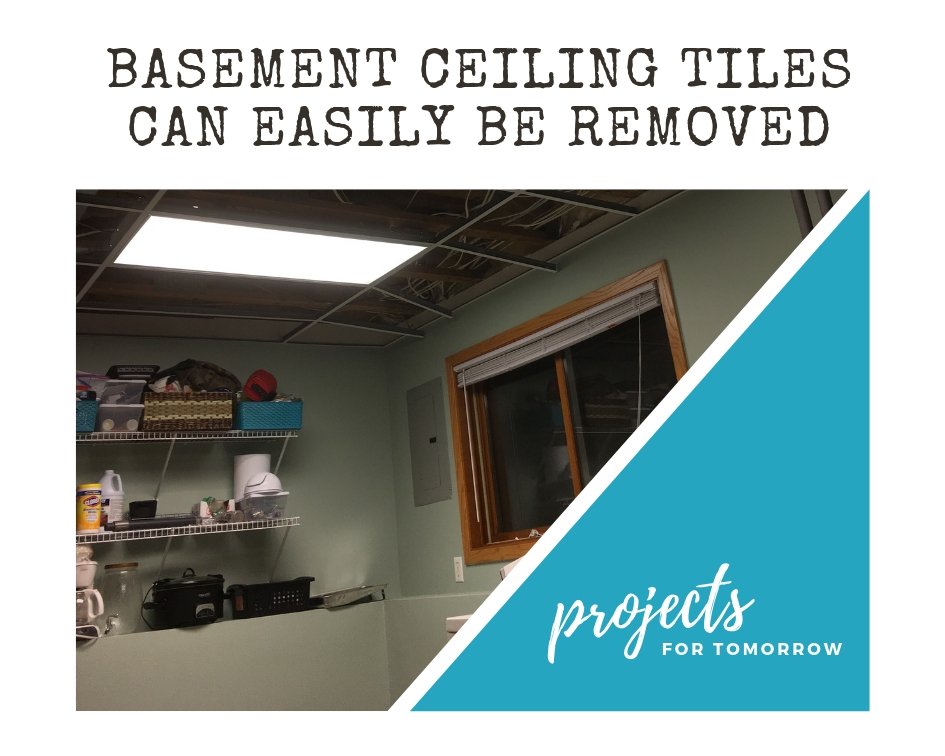 9. Budget. Putting in the kitchen of your dreams may sound delightful, but the price tag may pull you back to reality. Your budget is there to help you find a happy medium between a kitchen that works for you and a kitchen you love.
Finally, the element that you do have control over.
10. The aesthetic of your kitchen. Do you want a new white kitchen? One full of beautiful maple? Shaker cabinets or sheer modern ones? Crown molding? wainscoting? Your options are endless.  Your kitchen should spark joy in you and your family.
To sum up, your success will correlate with how well you analyze your needs and fulfill them.
Your Next Step is Designing the Layout
You can do this by 1 of 3 ways:
Pay a designer. Find a local designer who will walk you through what you want and create a layout he/she thinks you will like. A professional designer will know what's on trend and give you valuable advice on many components of the kitchen remodel but with a hefty price tag.
Go to a big box store. Sit down with a designer that will walk through a software program with you to create a draft of your kitchen cabinet layout. They may also have some valuable advice. Most big box stores will sit with you for free.
Use an on-line program to design a kitchen layout yourself. There are software programs out there for purchase. On the other hand, depending on what cabinet maker you go with, they may have their own free program to use. The cabinet manufacturer we purchased through, Klearvue Cabinetry, has their own software and worked great.
Overall, no matter who designs your layout, getting a second opinion is a must. You don't want to be half way through your remodel and realize your island is too big. Taking the time to measure twice, and being due diligent in the design process will save your budget and your sanity.
Want a Practical Kitchen?
While I like to send you tidbits on what and where I buy my products, do know that if you click an affiliate link on this page and make a purchase, I may earn a small commission at no additional cost to you. See my disclosure policy here.]
There's nothing better than a practical kitchen that's efficient and holds a place for all your things. Sometimes, tools can help you achieve this.
Here are some designer tips to make your cupboards go far in terms of storage.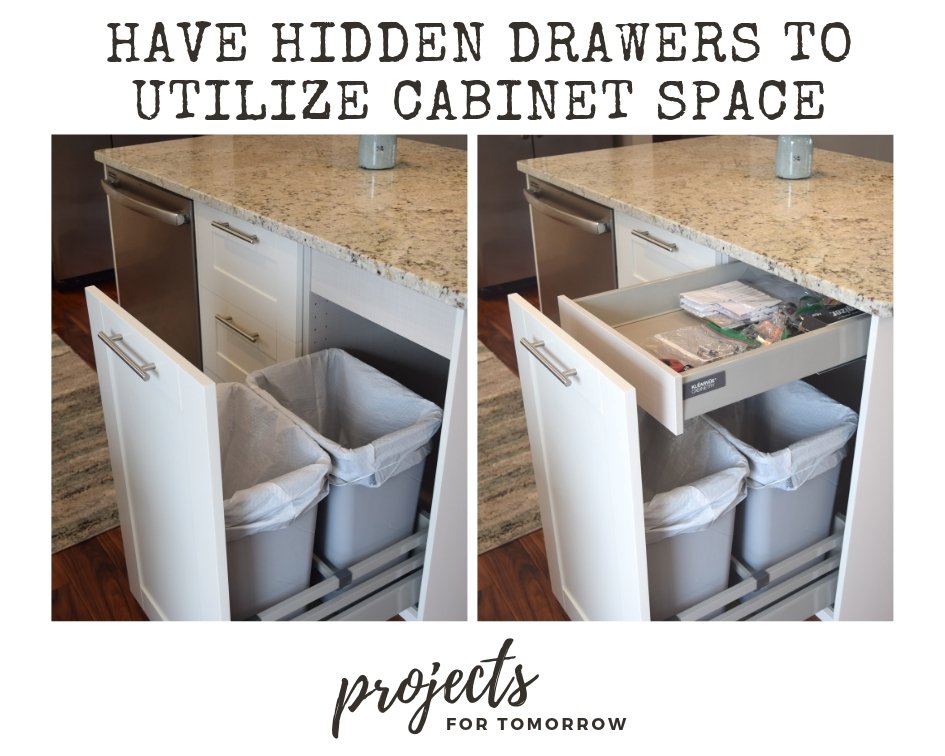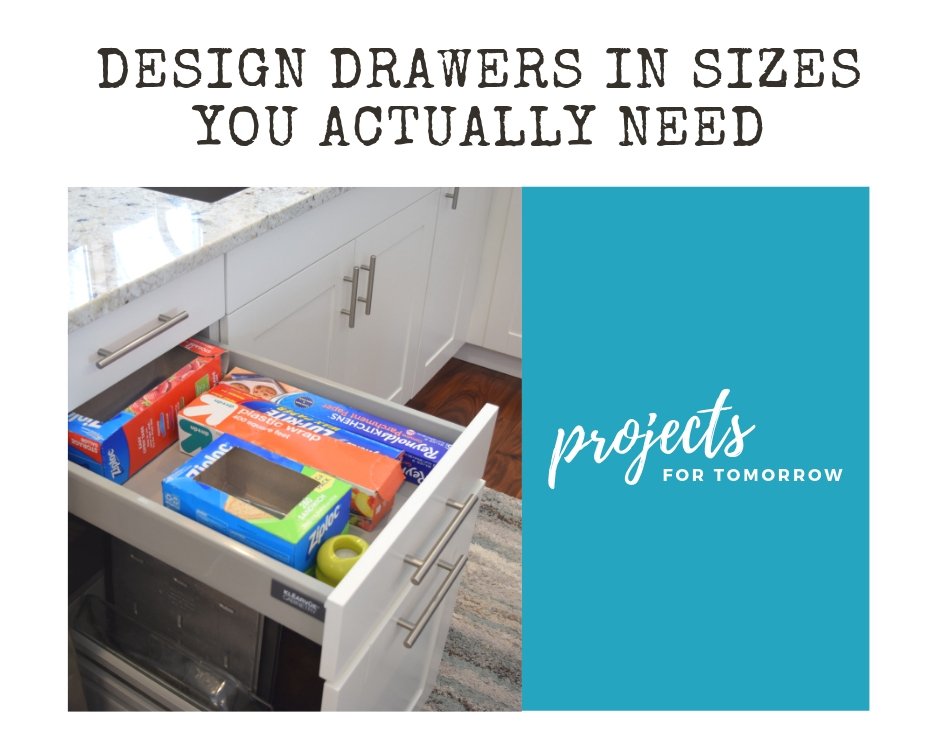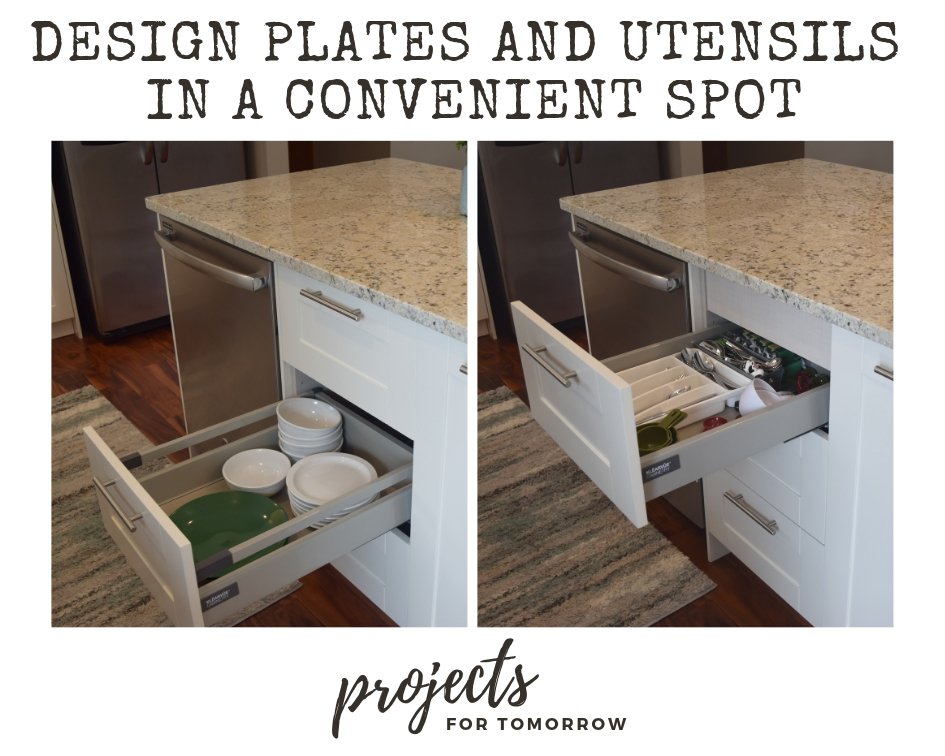 Conclusion
Be thorough and think about all aspects of your kitchen design.
If you think about the details, you will have a much clearer idea of what you need.
Have fun. Take your time and look at lots of pictures.
I hope you have found this information helpful. These methods have proved useful for me.
Here's to an efficient and practical kitchen!
Helping you plan for tomorrow,
~H.
Want more information about kitchen remodeling? Click here for the Step by Step Kitchen Remodeling Guide.
Additional articles about kitchen remodeling you may find useful:
How long does a kitchen remodel take? And what factors can make it longer?
Homeowners guide to a DIY kitchen demolition
Top questions to ask the flooring installers.